Ruha Chaudhary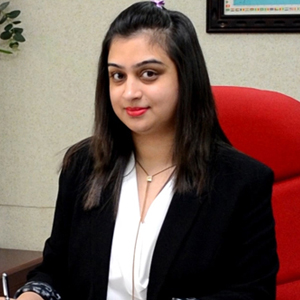 I welcome you to Atlas Educational Institute, the premier seat of Learning in UAE. Atlas Educational Institute was established in 1998 to promote Education and reduce the ever growing gap between the developed and developing world through useful applications of Business, Science & Technology.
I believe all Educational Institutes are known by the faculty members it has. Our Faculty has earned respect internationally for its high class lectures and outstanding results. Unlike many Institutes, AGI views Quality teaching as a pivotal part of its commitment to the students. Our Faculty members have witnessed remarkable growth and development in terms of its dual mission of teaching and getting excellent results. I am confident in stating that the faculty of AGI promises a Rich, Exciting & Challenging Learning Experience as well as a promising Career path to students who wish to pursue academics in any of the offered disciplines. By the Grace of Almighty, AGI has evolved exceedingly well in a short span of time because AGI takes pride in high quality of teaching.
As a student here, you are a member of a privileged and distinguished group. Many of our students have gone to highly productive careers in Academia as well as governmental and international organization. Our academic programs are tailored to meet the needs of our students in the Region and Across the World. We offer you a flexible curriculum with many opportunities for multi-disciplinary studies. We also offer courses to give a more well-rounded education.
At AGI, we not only aspire to instill professional acumen in our students, but also inspire the students to be adequately prepared for life, work, and civic participation. AGI embodies the spirit of learning and leadership. The Institute ensures a conducive environment where students and faculty can maximize their abilities.
AGI provides what a discerning student is looking for in a learning environment, academic excellence, quality teaching, and constructive leisure activities. Here the faculty not only teaches but mentors the young and impressionable minds.
In choosing to be a student at UAE's most elite academic institution, you have made a wise choice. Along with the staff and faculty, I as Manager Academics, look forward to the opportunity to serve you, and provide you with the best academic experience possible.
I invite you to explore the possibilities of enjoying this truly unique and rewarding academic experience!